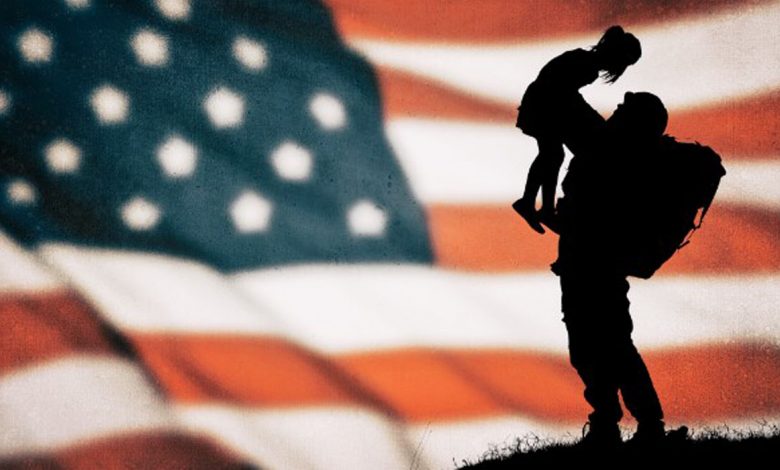 Inspirational Veterans Day Quotes! Hello, Guy today we are sharing with you Veterans Day Quotes. It is the Biggest Celebration Day in the United States. A Large number of USA People are Celebrating Veterans Day. Every year, on 11th November the USA Peoples are also Ready to Celebrate Veterans Day. Veterans Day is a federal holiday in the United States, officially observed on November 11, regardless of the week in which it falls. In 2022, Veterans Day will be observed on Friday, November 11.
Dear Friend, According to Wikipedia, Veterans Day is a federal holiday in the United States observed annually on November 11, for honoring military veterans of the United States Armed Forces. As opposed to Memorial Day, Veterans Day isn't a solemn occasion. Because of this, saying "Happy Veterans Day" to a veteran can be used in the same way a greeting like "Merry Christmas" or "Happy Thanksgiving" is used.
Are you Collecting the Veterans Day Quotes 2022? Don't worry. Here in this Content we successfully Provide the full Details about Veterans Day. Just Reading the full content and also Collect Details
What is Veterans Day and why?
Veterans Day has its origins at the end of World War I when at the 11th hour of the 11th day of the 11th month of 1918, the fighting ended with the signing of an armistice. U.S. Soldiers celebrate the armistice that ended World War I, on Nov. 11, 1918. You May Also Read: Veterans Day 2022 theme
Veterans Day Quotes 2022
2. "It's about how we treat our veterans every single day of the year. It's about making sure they have the care they need and the benefits that they've earned when they come home. It's about serving all of you as well as you've served the United States of America." — Barack Obama
3. "A hero is someone who has given his or her life to something bigger than oneself." — Joseph Campbell
4. "The true soldier fights not because he hates what is in front of him, but because he loves what is behind him." — G.K. Chesterton
5. "It doesn't take a hero to order men into battle. It takes a hero to be one of those men who goes into battle." — Norman Schwarzkopf
6. "Honoring the sacrifices many have made for our country in the name of freedom and democracy is the very foundation of Veterans Day." — Charles B. Rangel
7. "True heroism is remarkably sober, very undramatic. It is not the urge to surpass all others at whatever cost, but the urge to serve others at whatever cost." — Arthur Ashe
8. "The veterans of our military services have put their lives on the line to protect the freedoms that we enjoy. They have dedicated their lives to their country and deserve to be recognized for their commitment." — Judd Gregg
9. "Valor is stability, not of legs and arms, but of courage and the soul." — Michel de Montaigne
10. "The bravest are surely those who have the clearest vision of what is before them, glory and danger alike, and yet notwithstanding, go out to meet it." — Thucydides
Related: Veterans Day Freebies
11. "Perfect valor is to behave, without witnesses, as one would act were all the world watching." — François de la Rochefoucauld
12. "The sanctity of our battlefields, monuments, and veterans institutions is of utmost importance to preserve military history and pay respect to those who fought." — Henry Waxman
13. "The thing we all had in common wasn't muscle; it was the will to do whatever it takes." — Chris Kyle
14. "If a man hasn't discovered something that he will die for, he isn't fit to live." — Martin Luther King Jr.
16. "Heroism doesn't always happen in a burst of glory. Sometimes small triumphs and large hearts change the course of history." — Mary Roach
17. "He loves his country best who strives to make it best." — Robert G. Ingersoll
18. "I only regret that I have but one life to lose for my country." — Nathan Hale
19. "Sometimes you have to pick the gun up to put the Gun down." — Malcolm X
20. "No man is a man until he has been a soldier." — Louis de Bernières
21. "Without heroes, we are all plain people, and don't know how far we can go." — Bernard Malamud
22. "Duty, honor, country: Those three hallowed words reverently dictate what you ought to be, what you can be, what you will be." — Douglas MacArthur
Related: Get a Sneak Peek Inside the National Medal of Honor Museum
23. "The soldier is the Army. No army is better than its soldiers. The Soldier is also a citizen. In fact, the highest obligation and privilege of citizenship is that of bearing arms for one's country." — George S. Patton
24. "Never was so much owed by so many to so few." — Winston Churchill
25. "The brave men, living and dead, who struggled here, have consecrated it, far above our poor power to add or detract. The world will little note, nor long remember what we say here, but it can never forget what they did here." — Abraham Lincoln
26. "Only our individual faith in freedom can keep us free." — Dwight D. Eisenhower
27. "Americans never quit." — Douglas MacArthur
28. "America's veterans embody the ideals upon which America was founded more than 229 years ago." — Steve Buyer
29. "Some people live an entire lifetime and wonder if they have ever made a difference in the world, but the Marines don't have that problem." — Ronald Reagan
38. "Never give in—never, never, never, never, in nothing great or small, large or petty, never give in except to convictions of honor and good sense. Never yield to force; never yield to the apparently overwhelming might of the enemy." — Winston Churchill
39. "We often take for granted the very things that most deserve our gratitude." — Cynthia Ozick
40. "America's veterans deserve the very best health care because they've earned it." — Jim Ramstad
41. "America's finest – our men and women in uniform, are a force for good throughout the world, and that is nothing to apologize for." — Sarah Palin
42. "Better than honor and glory, and History's iron pen, was the thought of duty done and the love of his fellow-men." — Richard Watson Gilder
43. "War must be, while we defend our lives against a destroyer who would devour all; but I do not love the bright sword for its sharpness, nor the arrow for its swiftness, nor the warrior for his glory. I love only that which they defend." — J.R.R. Tolkien
44. "I respect every soldier, from every country, who serves beside us in the hard work of history. America is grateful, and America will not forget." — George W. Bush